We are proud to announce Loma Verde as our next development in partnership with the Obras De construction group located just 750 meters from Via Provenza/Parque Lleras.
One of the last (and in our opinion, one of the best) building lots in El Poblado is where Loma Verde will take the form of 54 short and long term, 1 and 2 bedroom rental apartments. The name itself, literally "The Green Hill" is derived from the lush vegetation, a quiet park like surrounding and old growth trees to be preserved post construction.
Loma Verde will also feature a ground floor/garden commercial venue, truly top notch construction quality and finishes and a series of roof top amenities that will rival those of our other buildings. It will be hard to disappoint investors and future guests at Loma Verde.
Complete investor packages are available upon request. Loma Verde is currently sold out however resale units do come available from time to time via the original investors. Excavation started as of June 2016, with an estimated 18 month construction period until building delivery. The project is currently on schedule for on time completion in Dec 2017.
Contact our sales manage Juan Pablo for more information regarding our operational strategy and resales, Juanpablo@casacol.co.
Casacol Team.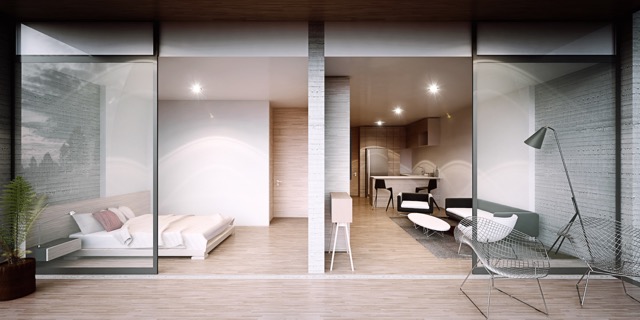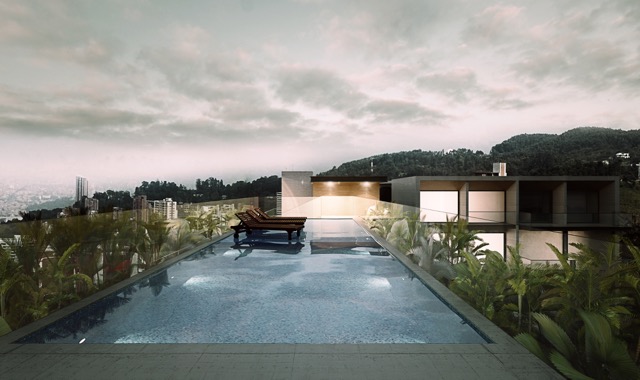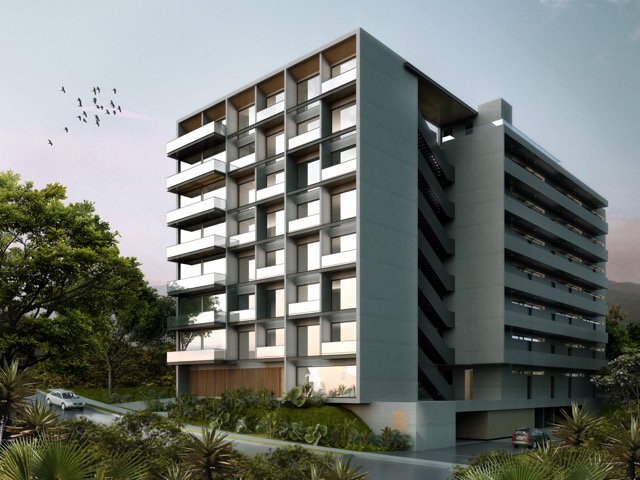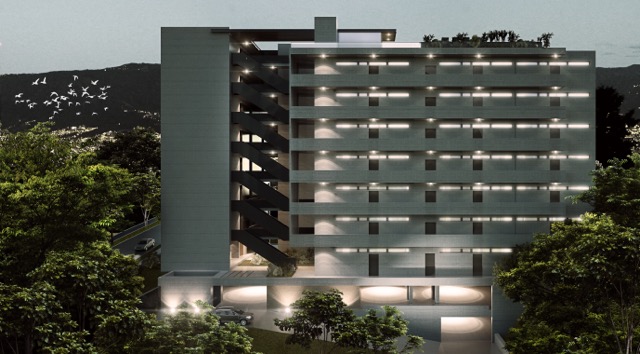 Monthly Construction Updates
Additional photos contained within this Dropbox link.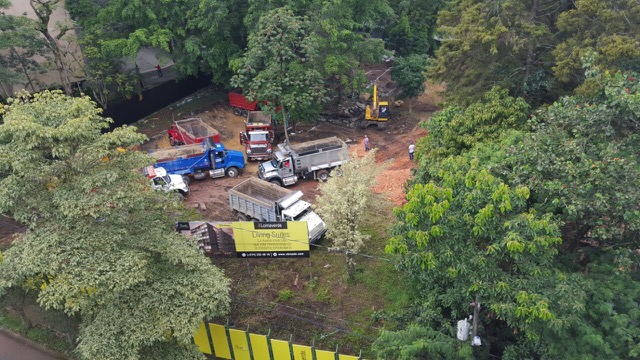 June 2016 - Excavation of 2 parking levels commences.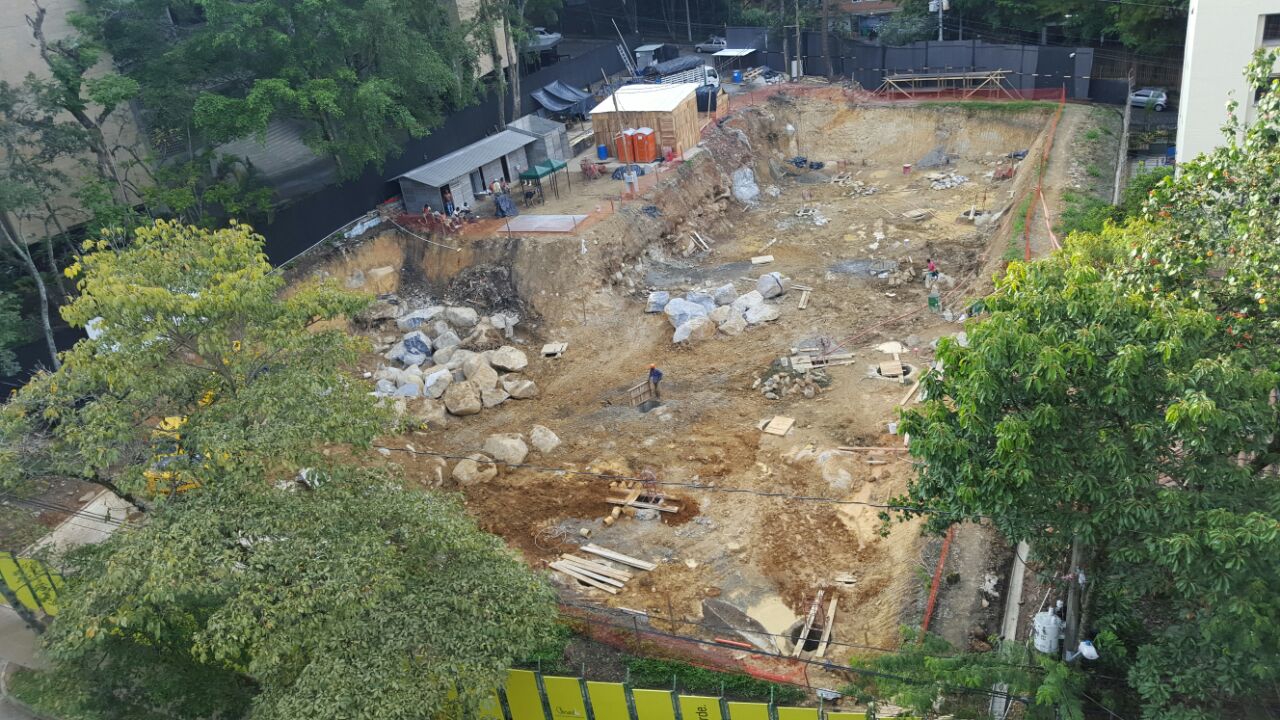 July 2016 - Excavation reaches "sotano 2", second level of parking.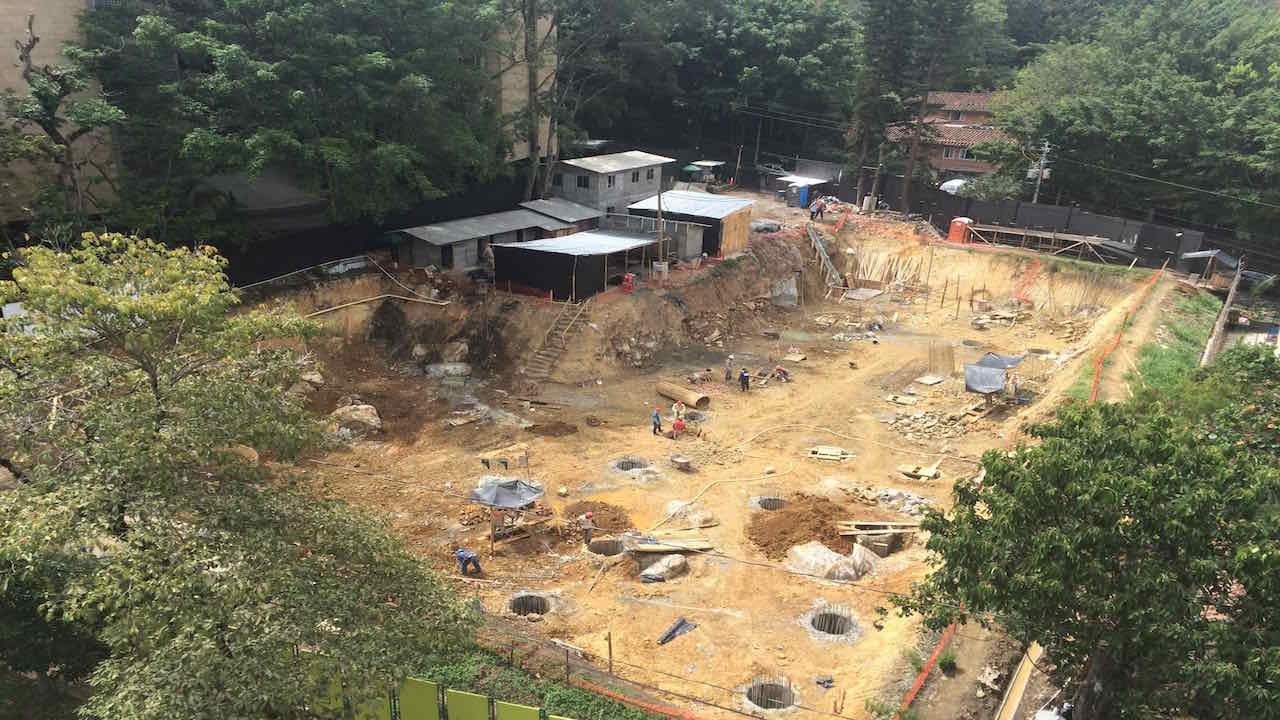 August 2016 - Excavation of perimeter columns begins, parking at target depth.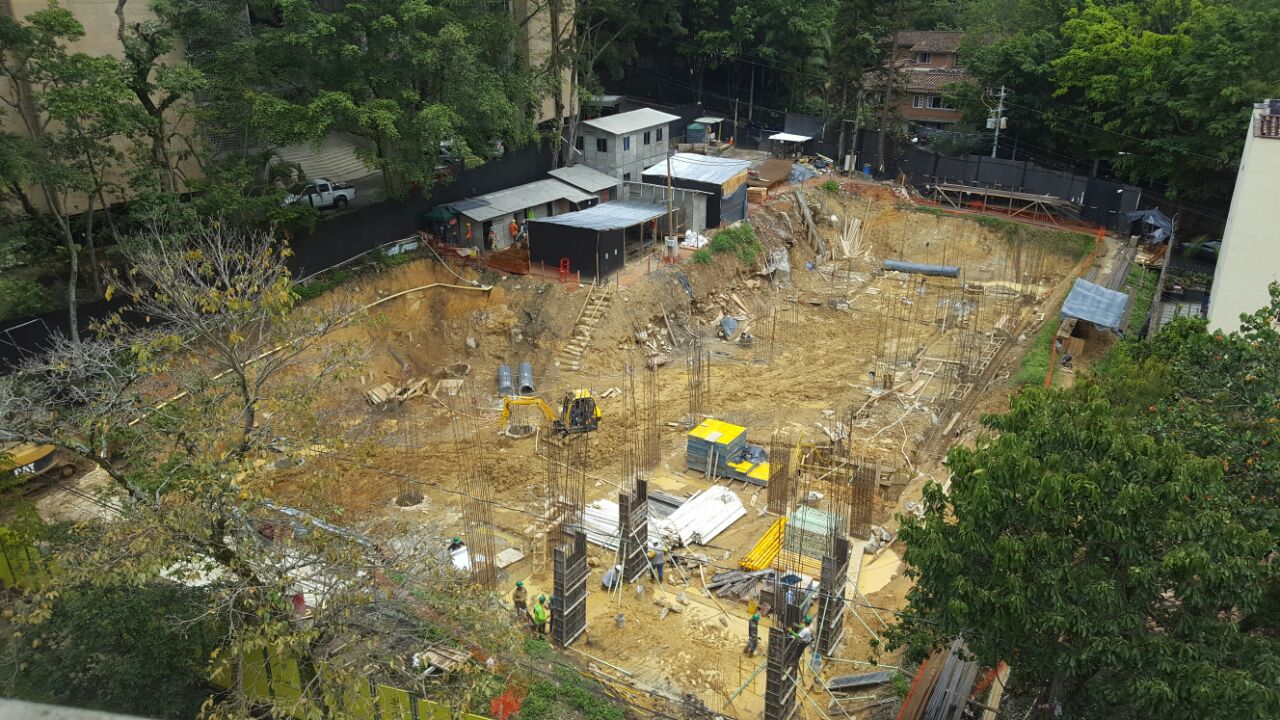 September 2016 - Footings and foundational column construction begins.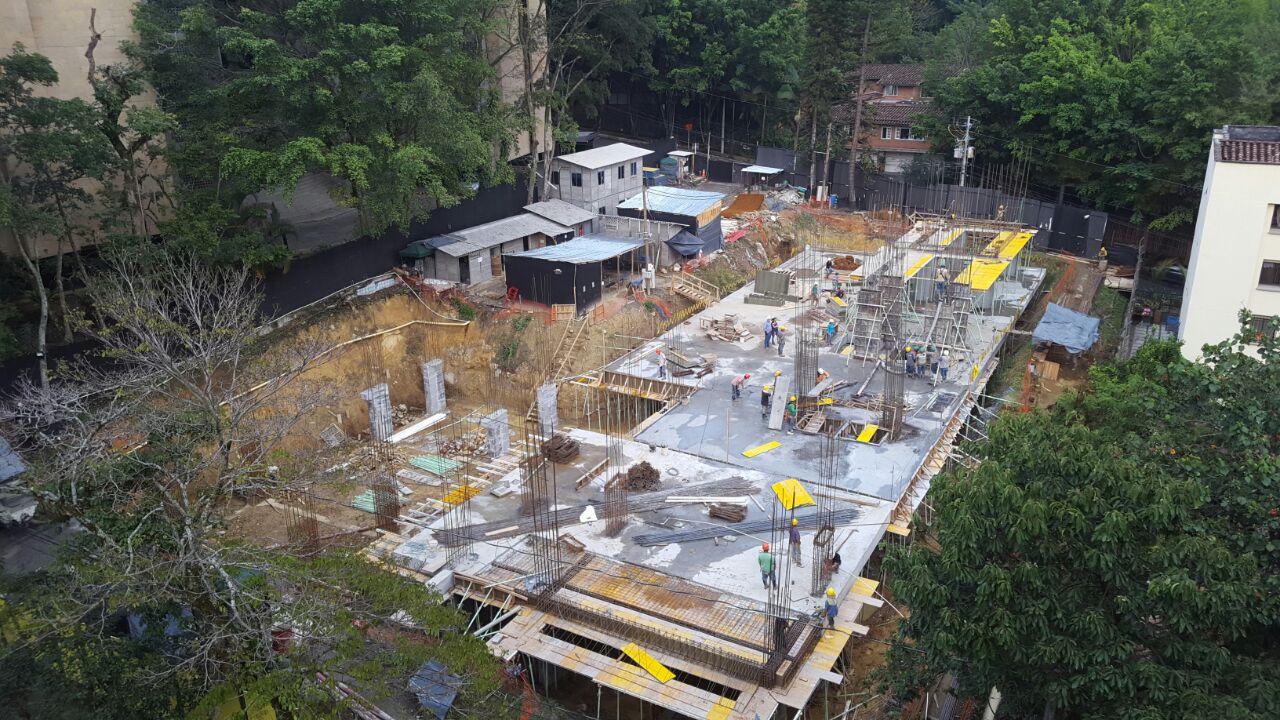 October 2016 - Completion of Section 1/Tower 1 foundation.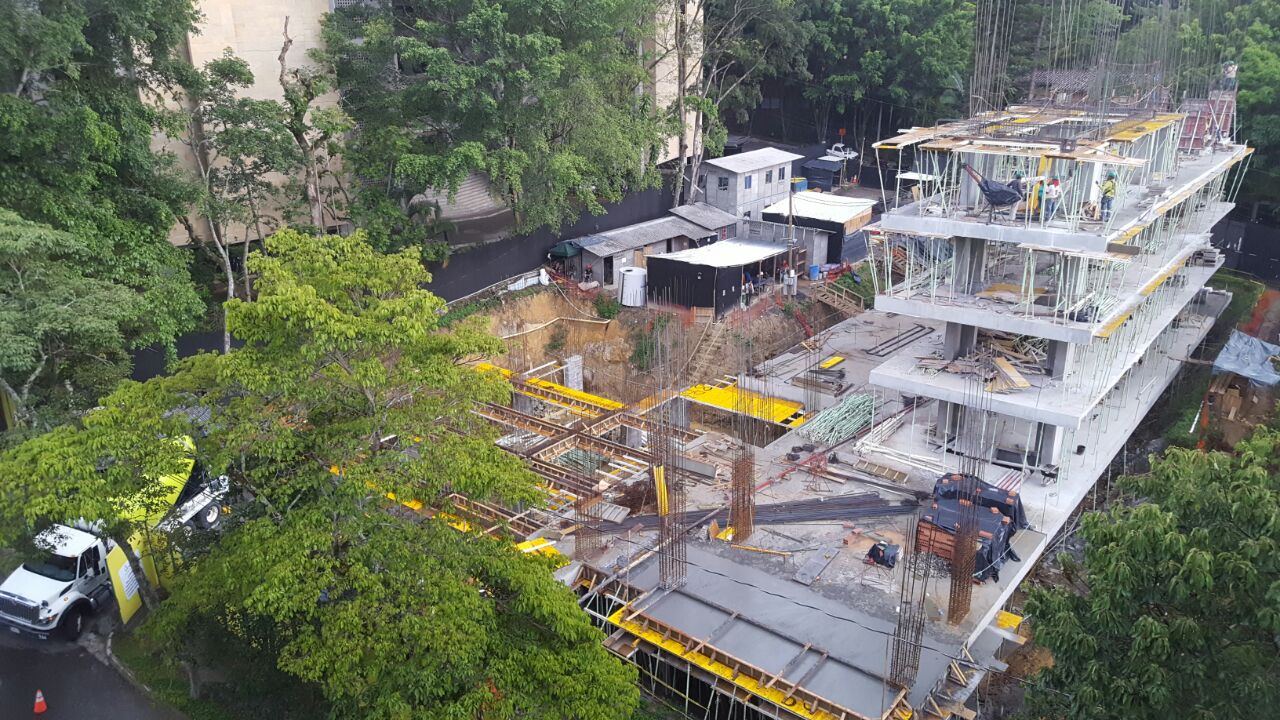 November 2016 - Construction reaches 4th floor of Section 1, Section 2/3 foundations nearly complete.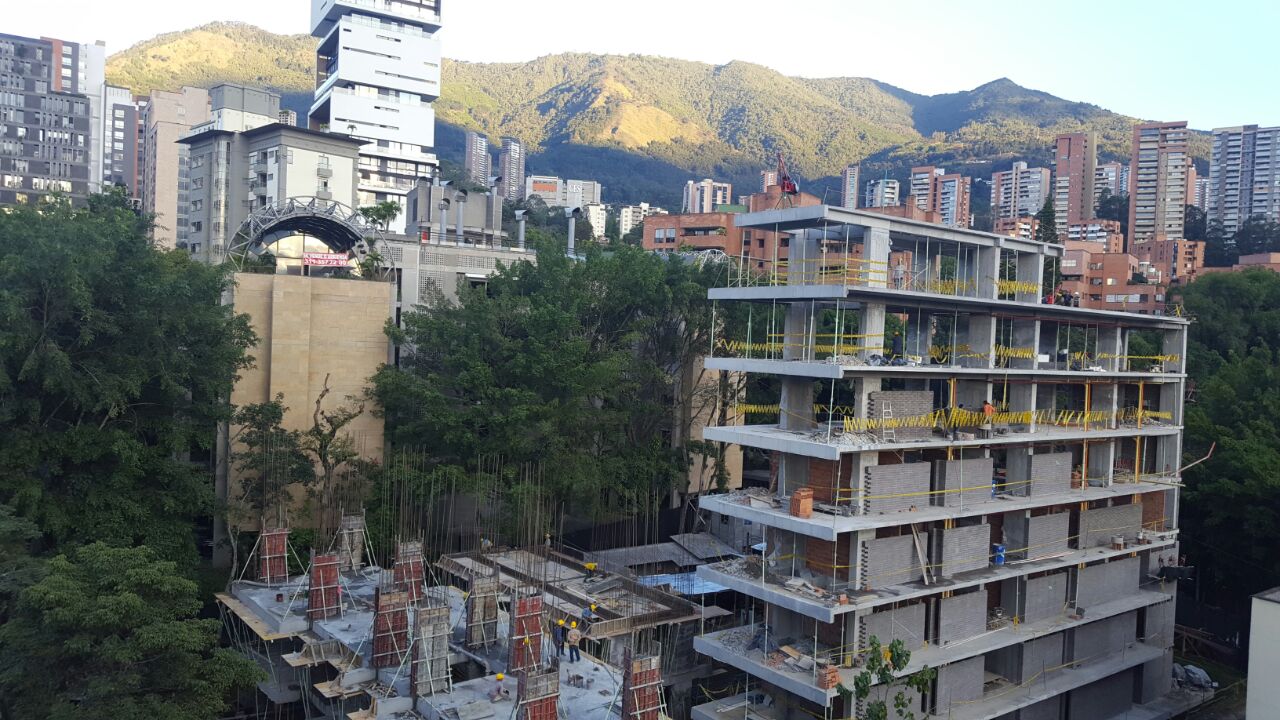 December 2016 - Section 1 at target height, Section 2 to go vertical.

January 2017 - Section 2 at 3rd floor, Section 3 foundation complete.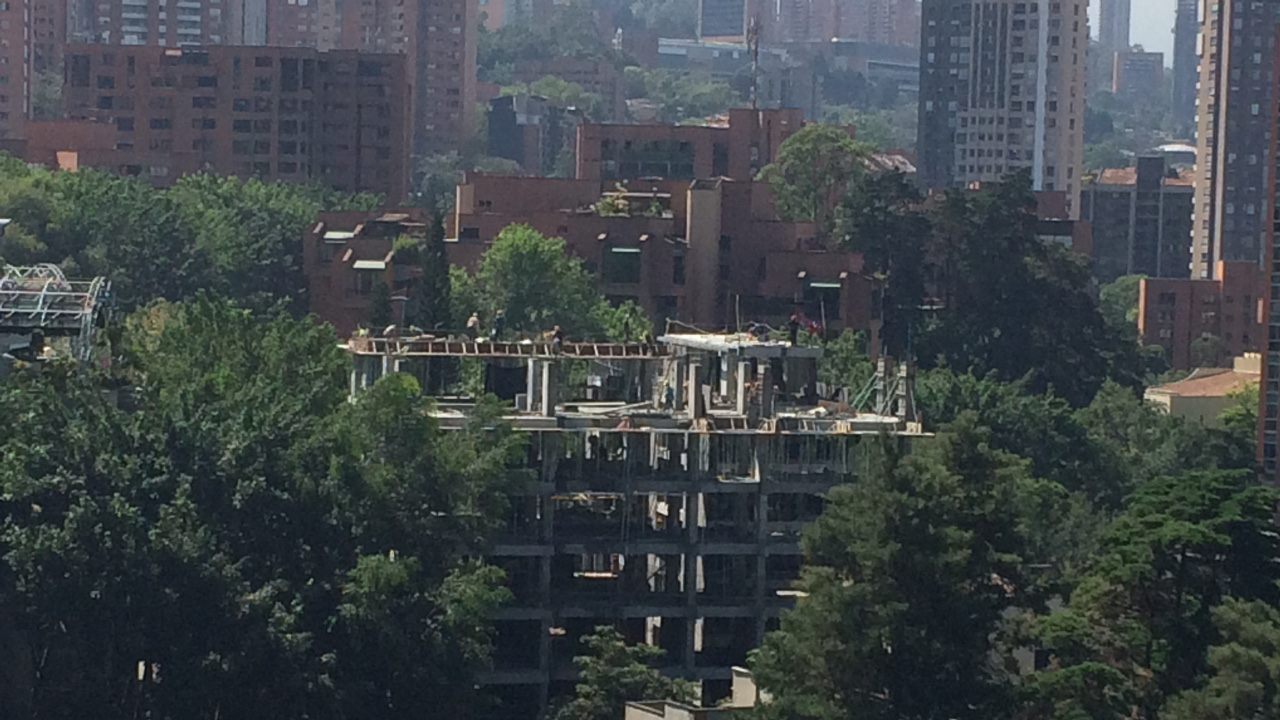 February 2017 - From a distance, Section 2 at target heigh, Section 3 goes vertical.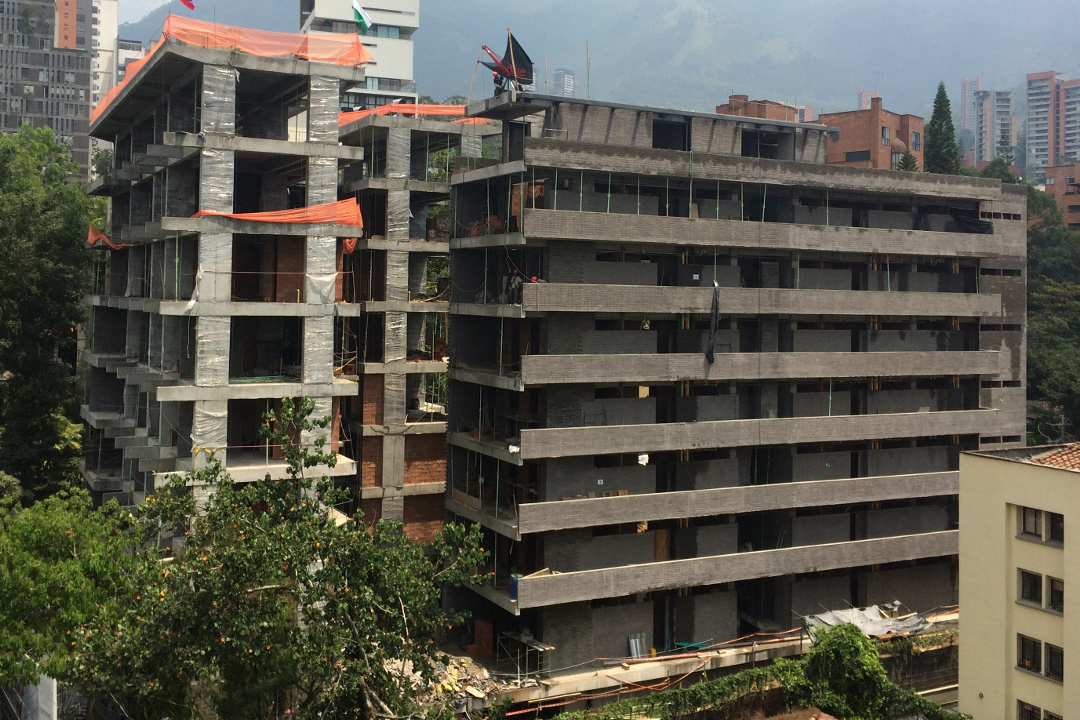 March 2017 - Loma Verde at structure completion, facade Section 1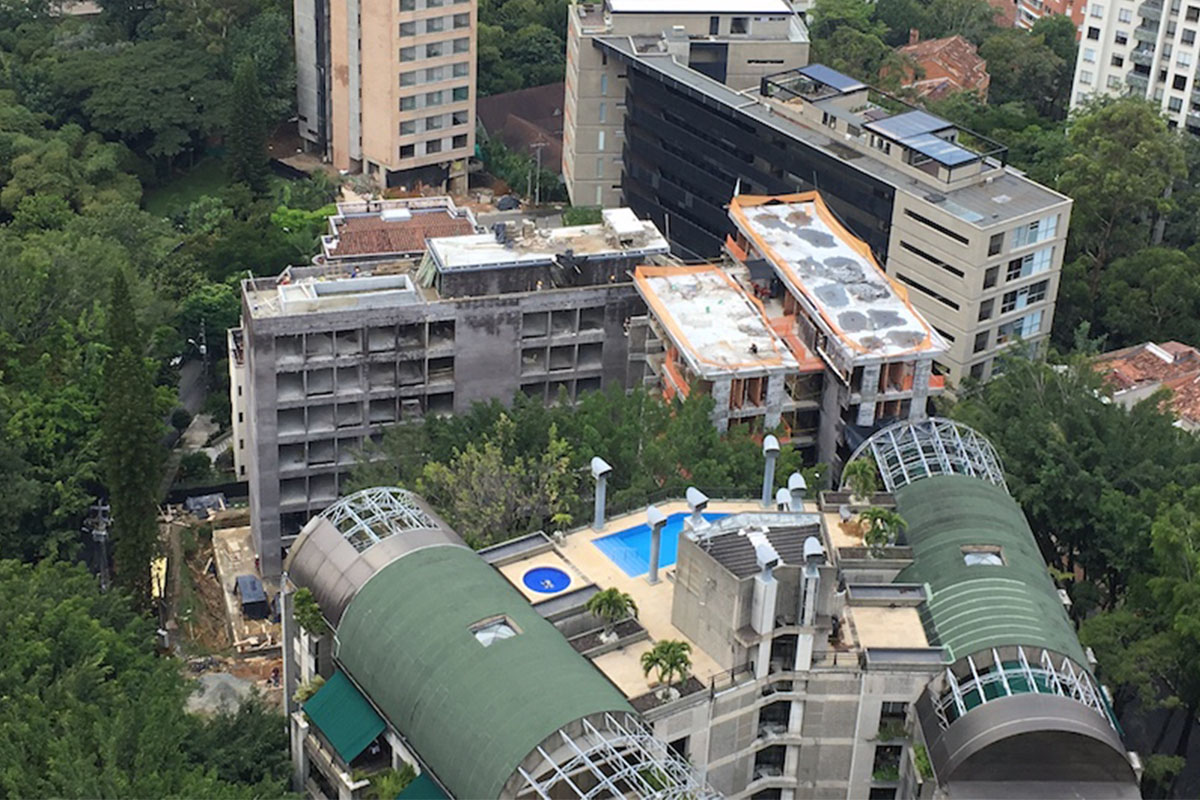 April 2017 - Loma Verde as seen from the Energy Living roof top. Construction on schedule for Dec 2017 completion.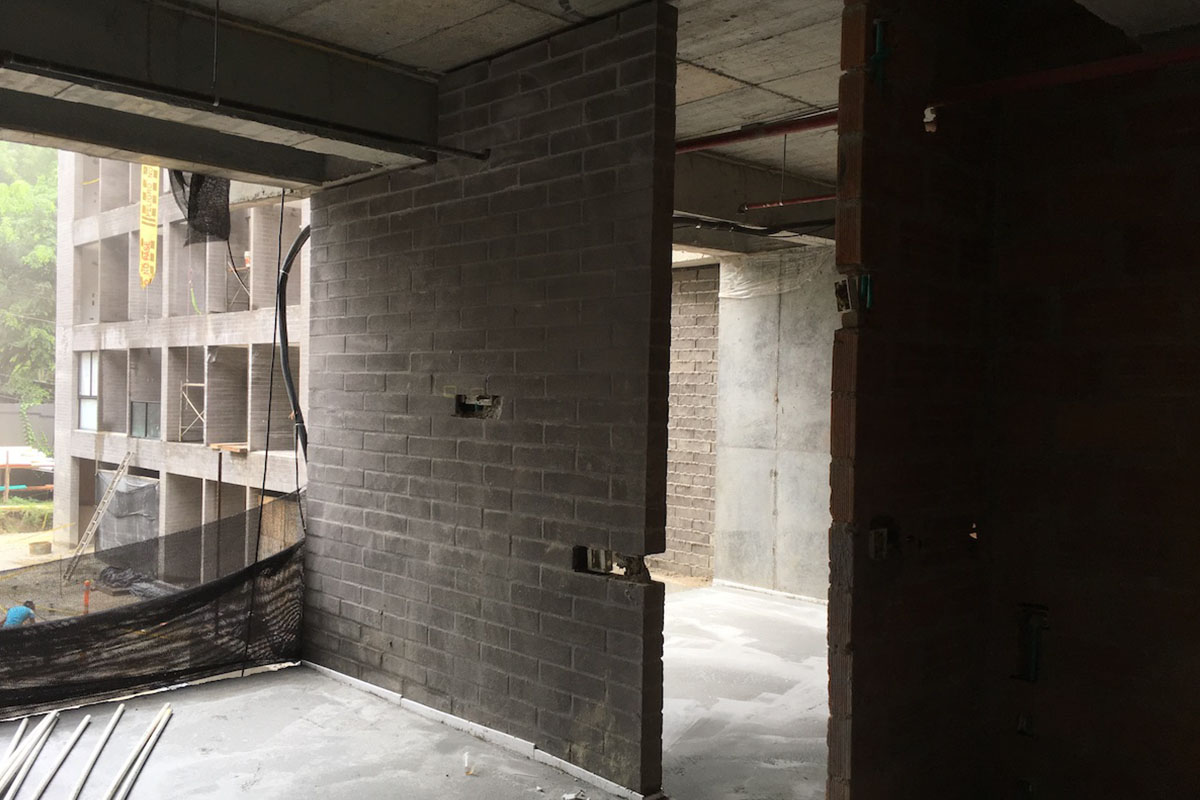 May 2017 - Interior construction shot of "Tower 3" the first to be completed, scheduled for delivery beginning in October.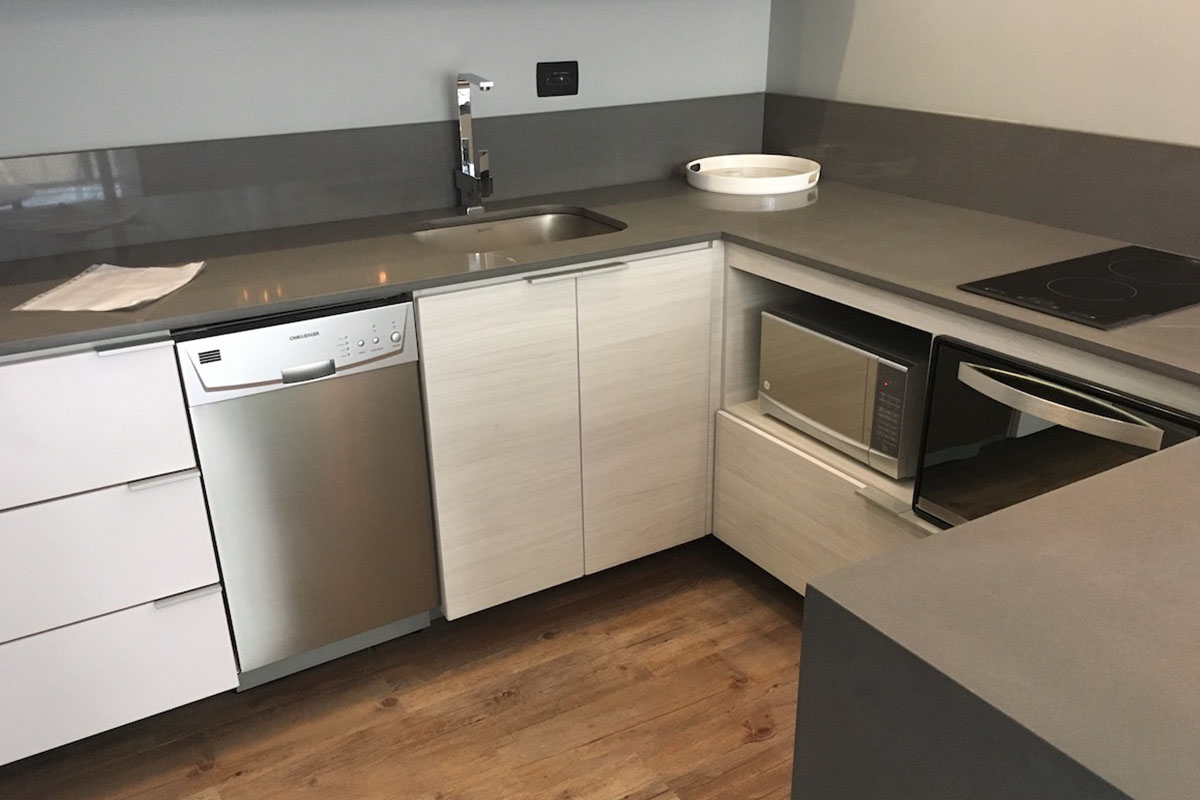 June 2017 - Kitchen/bathroom finishes and prototyping.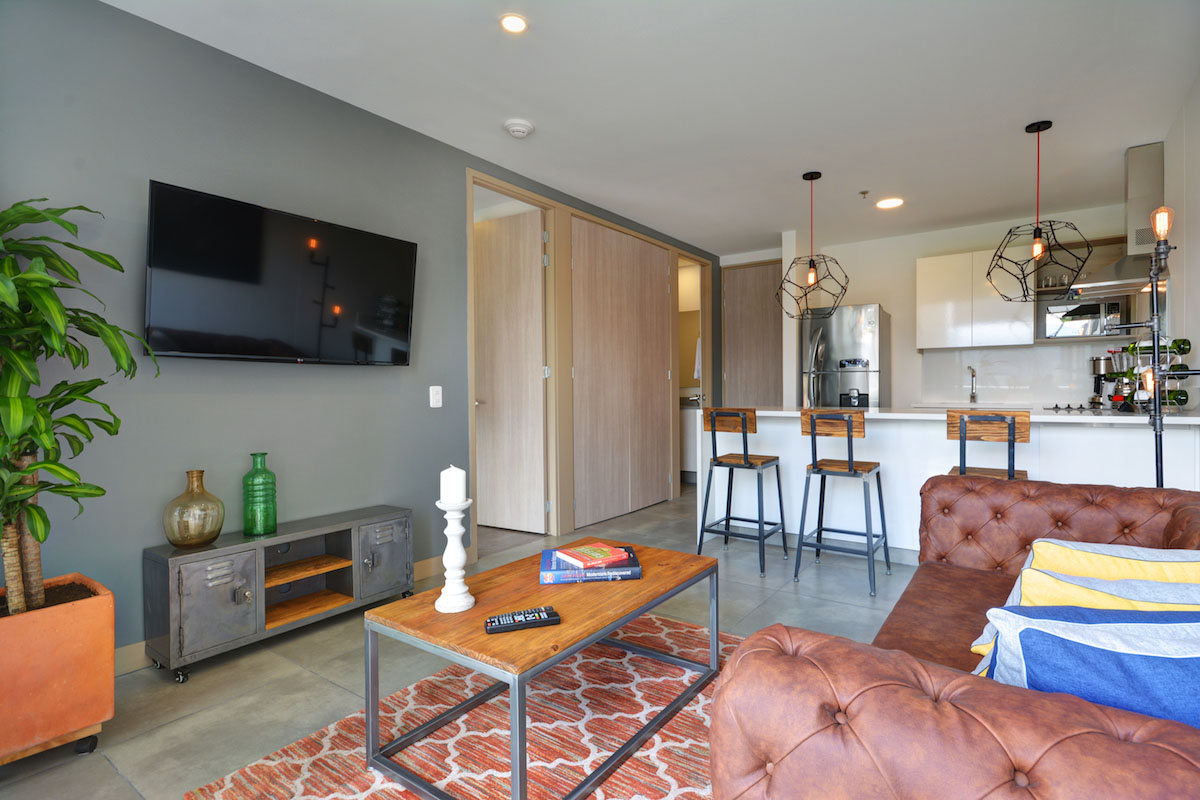 July 2017 - Furniture prototyping, furniture production will start in August for October/November delivery in order to expedite initial operation.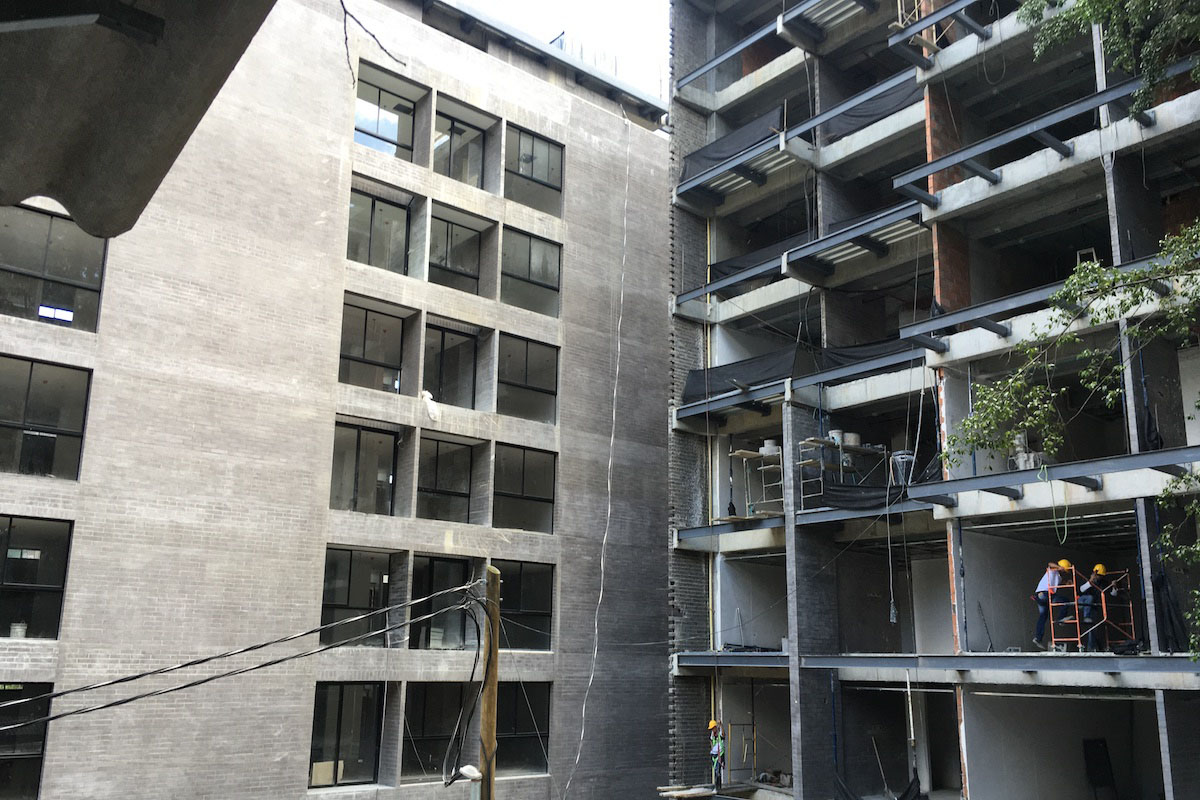 August 2017 - Tower 3 (left) drywall and glass coming to completion. Kitchen and bathroom finishing. First deliveries in October. Tower (1) right, delivery in December.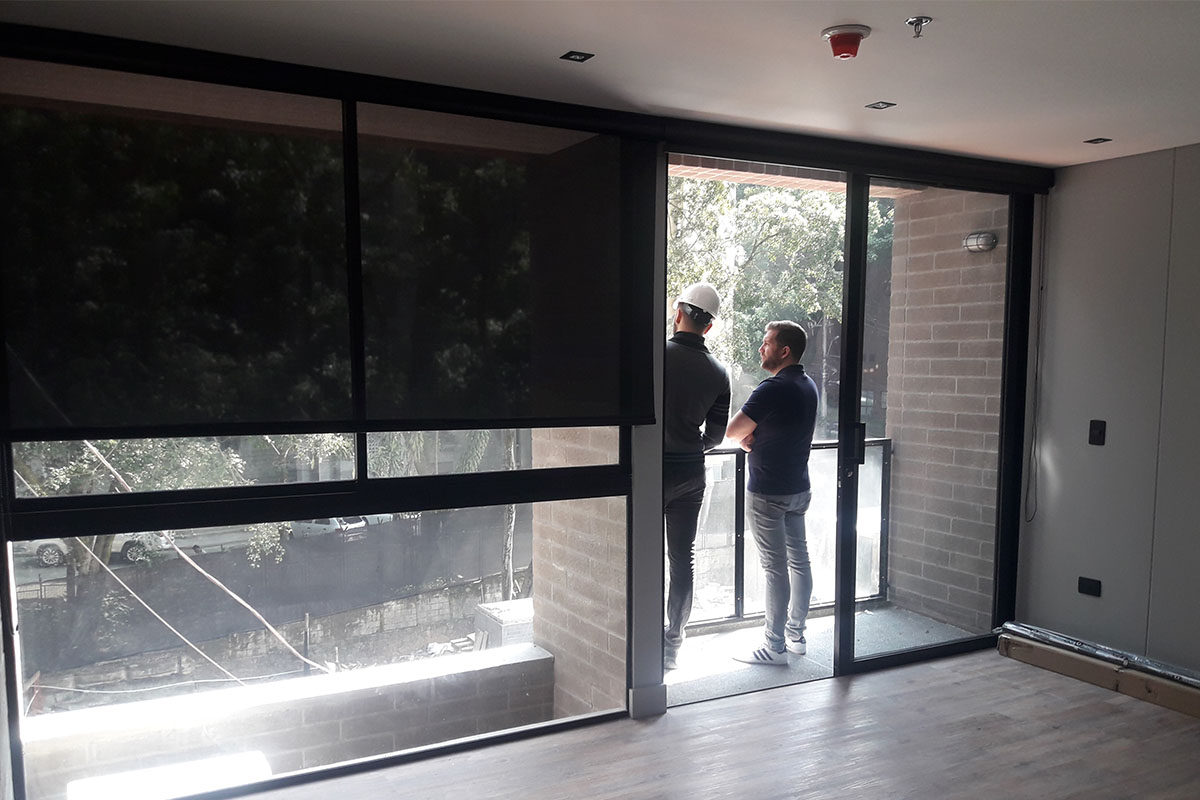 September 2017 - Tower 3 progress, delivery of first finished units.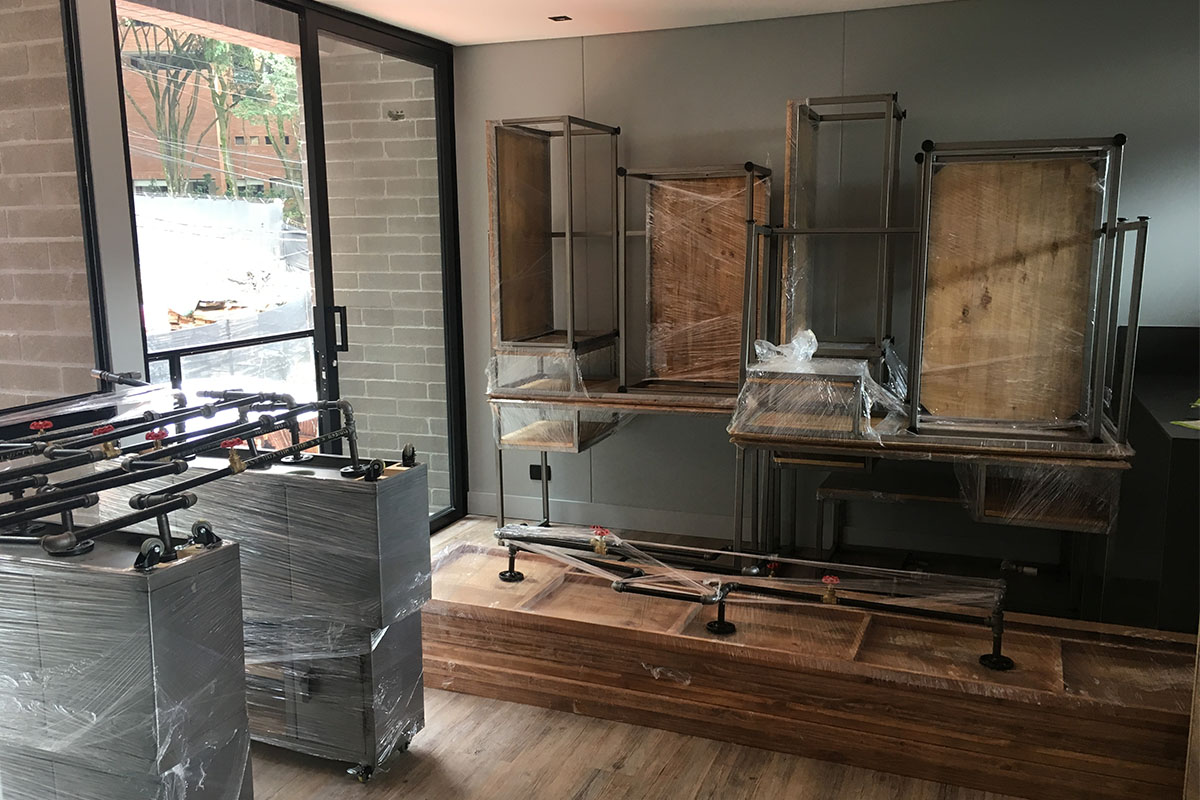 October 2017 - Custom furniture arrival, initial deliveries continue.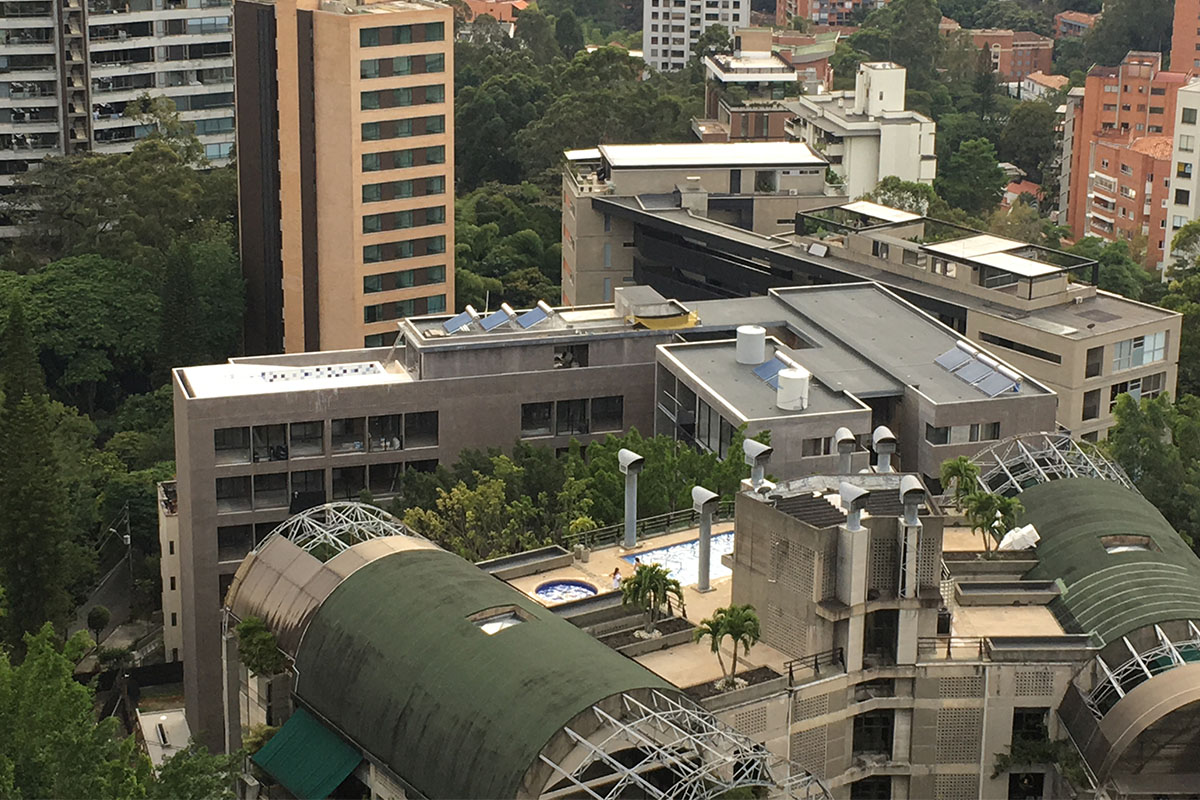 November 2017 - Solar hot water installation and rooftop pool/sauna area.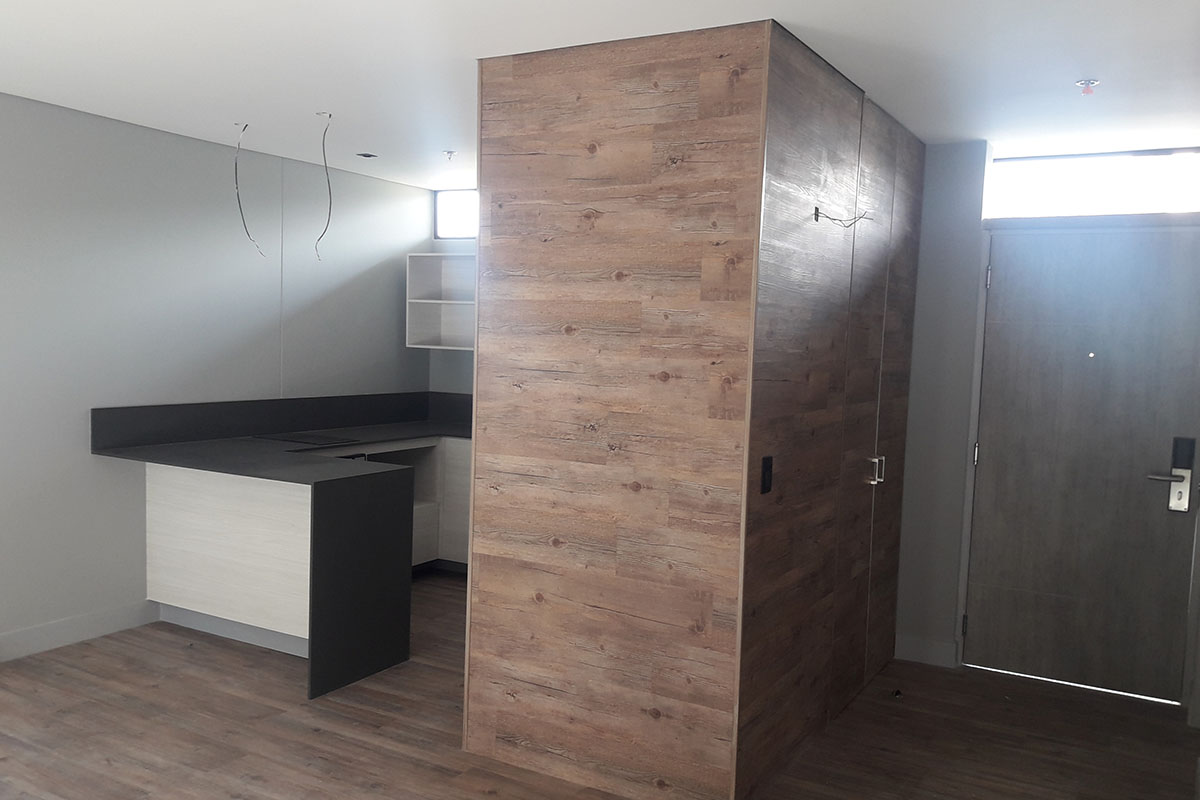 December 2017 - Tower 3 deliveries mostly complete, furniture installation and assembly.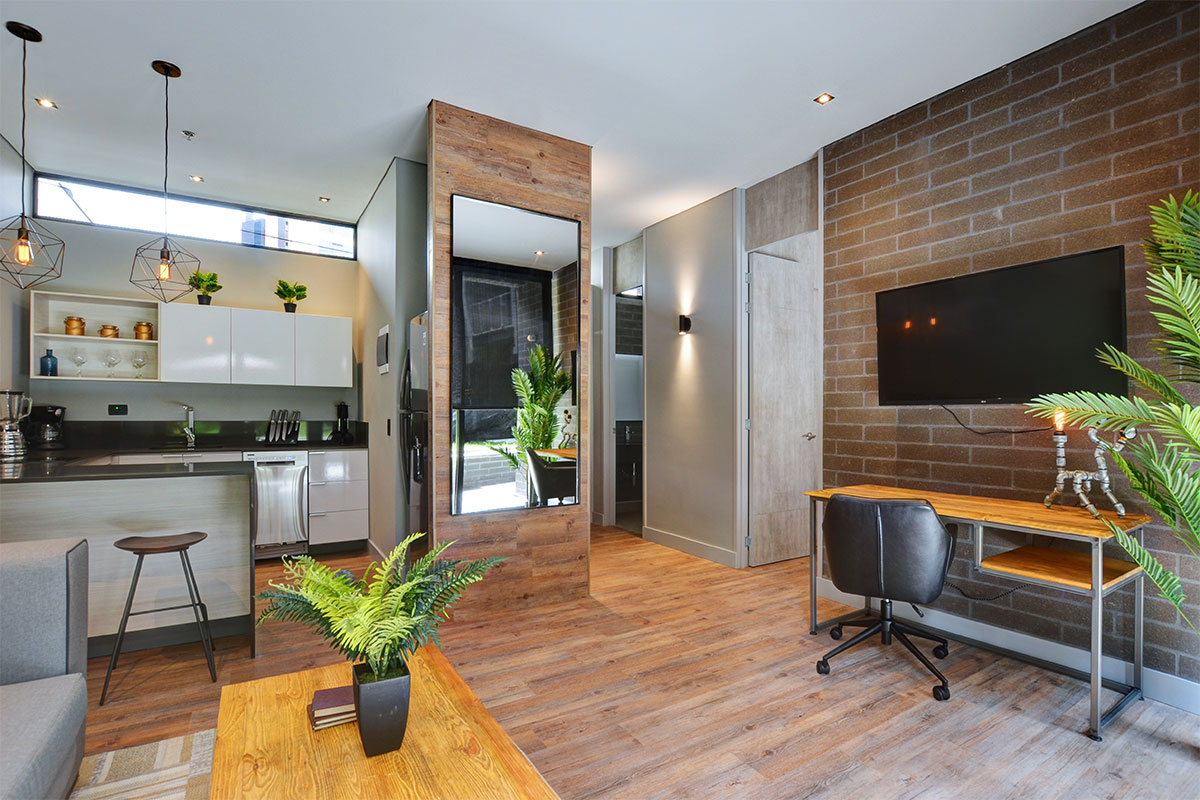 January 2018 - Final interior design, furniture installation (Maricela) and launch!.